PREPARE ENRICH Certification & Author Book Links
Unity Three Publications Consultation Packages
Regular New Author Manuscript Consultation includes, manuscript assessment, 1 (30 minute) virtual consultation and 3 days of publishing assistance via email between the hours of 9AM-5PM (Thursday & Friday only). Fiction or Non Fiction
Special 30 Day New Author Special Consultation includes, manuscript assessment, 5 (30 minute) virtual consultations, and 30 days of publishing assistance via email between the hours of 9AM-5PM (Thursday & Friday only). Fiction or Non Fiction
Visit this link to purchase a Consultation Package or order Books
https://squareup.com/market/author-arnita-l-fields
***Please note we do not consult on sex/erotica based fiction manuscripts. Thank you for honoring this request.
Amazon Author Page
http://www.amazon.com/Arnita-L-Fields/e/B002LURJF6/ref=ntt_athr_dp_pel_1
Barnes and Noble Author Page
http://www.barnesandnoble.com/s/%22Arnita%20L.%20Fields%22?Ntk=P_key_Contributor_List&Ns=P_Sales_Rank&Ntx=mode+matchall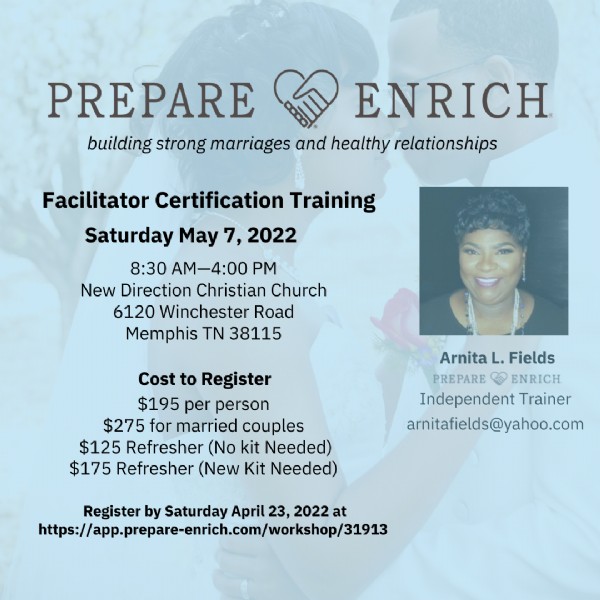 I serve as an Independent Trainer for those who would like to be certified as a PREPARE ENRICH Faciliator. This certificate course is for Counselors, Therapist, Pastors, Teachers, Clergy, Laypersons or anyone who desire to help premarital and married couples communicate better and build stronger relationships.